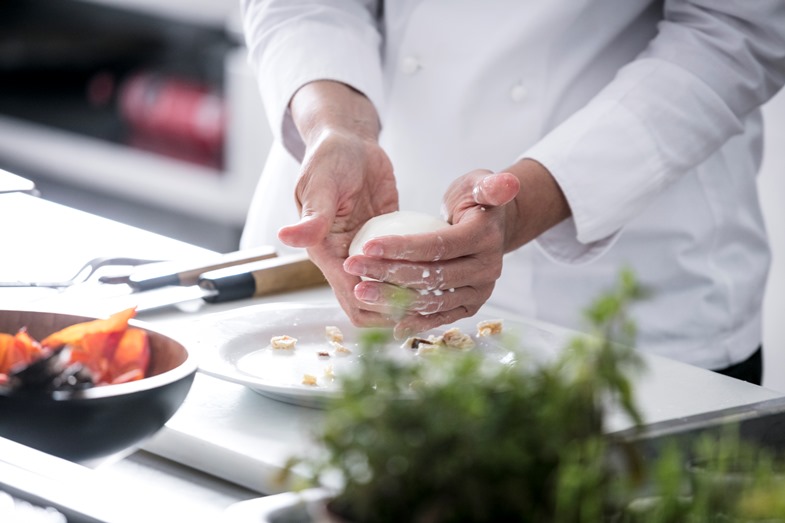 Iconic dishes based on Mozzarella di bufala campana dop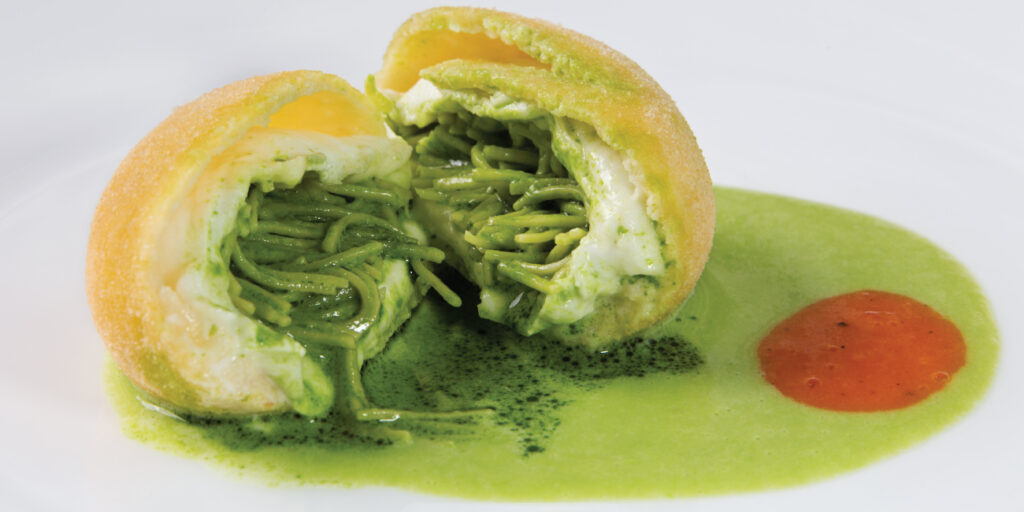 La Palla di Mozzarella con tagliolini al basilico
Paolo Marchi interviews for his column Rosanna Marziale at 'Striscia la notizia'.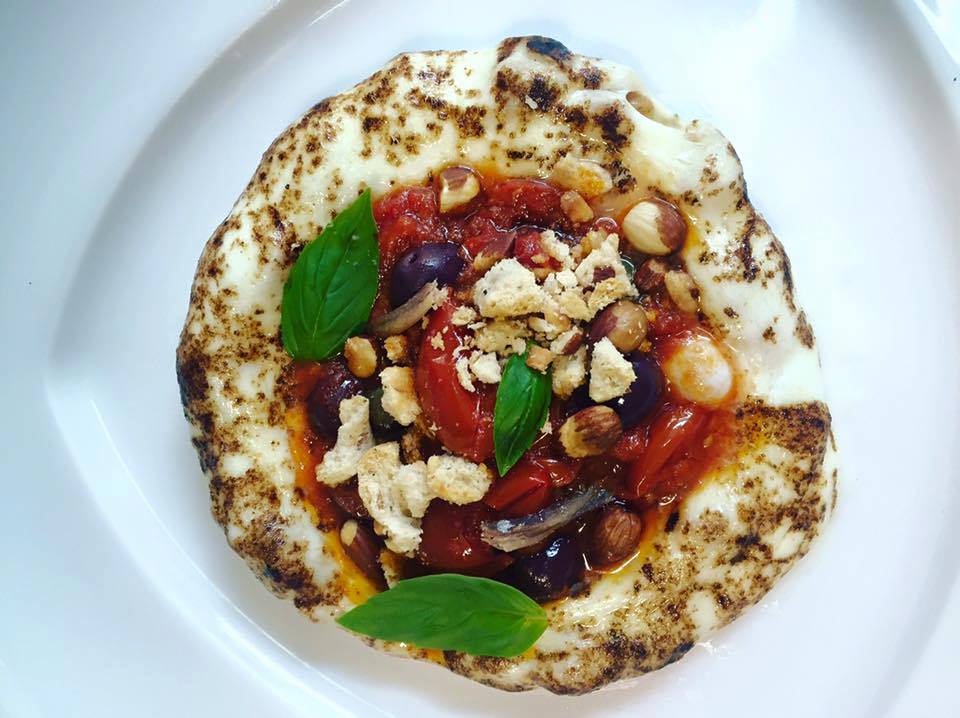 La pizza al contrario versione puttanesca
Presentation of a new version of the Pizza al contrario.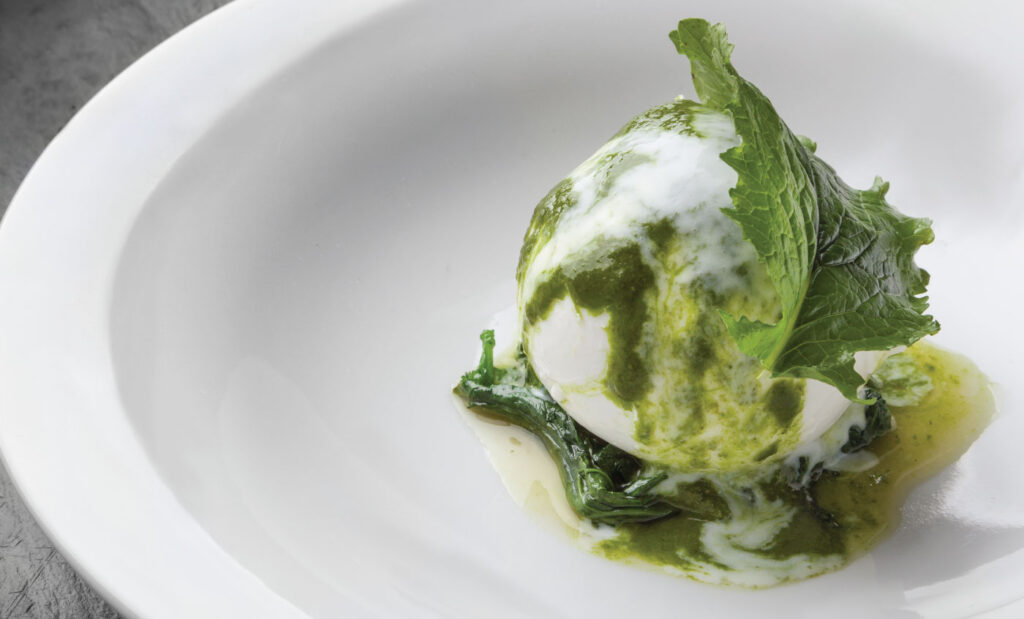 Rimozzata di mozzarella di bufala ai friarielli saltati
A technique developed in years of work to trim, fill and remodel the white gold of Campania.