Article on lesemotions.it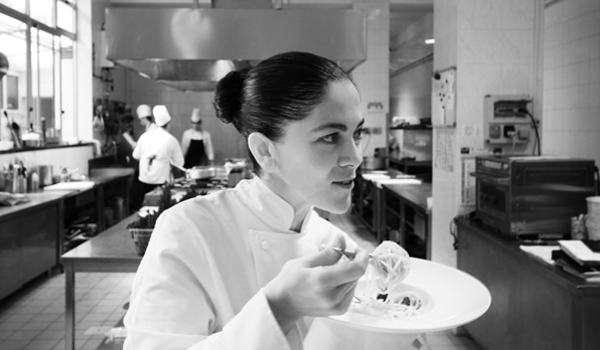 This is an excerpt:
Tradition, high quality products and experimentation are the words that represent the kitchen diRosanna Martial, Michelin star chef of the renowned restaurant Le Columns of Caserta, now a reference point in the culinary world Italian. A simple woman, kind and creative, which made the kitchen his passion and his work, distinguished by the ability to combine the tradition of great country cuisine in innovative culinary creations original, refined and never banal.
He celebrated his predilection for the buffalo mozzarella that led her to become Ambassador of buffalo mozzarella in the world for the Consortium of DOP. Author of the Mozzarella Hooray !, the chef bell, she starred in the highly anticipated final of Masterchef Italy 4CON three of his most famous dishes: pizza on the contrary, the ball of mozzarella stuffed noodles with basil, mussel soup milk mozzarella in black.