Article on http://www.finedininglovers.it/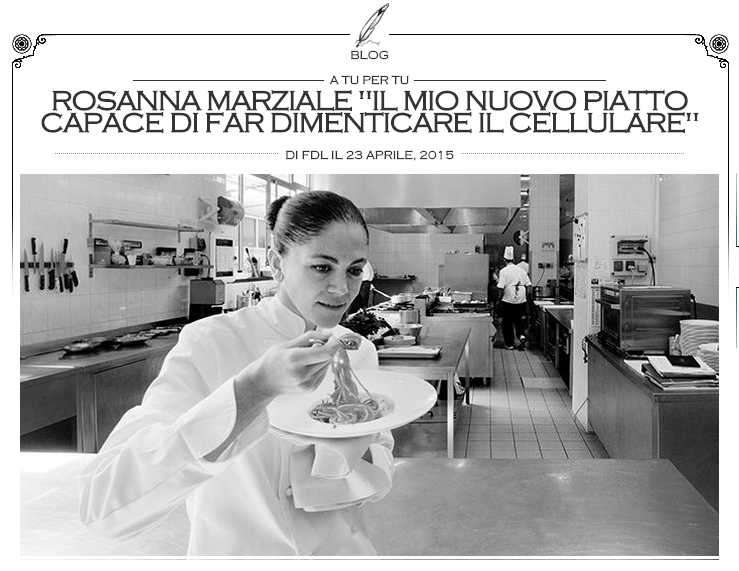 This an extract from the article
Ambassador of Mozzarella di Bufala Campana DOP and one of the most interesting representatives of the new Southern cuisine Italian, made up of ideas and great ingredients. Rosanna Marziale is the chef of the restaurant of Caserta Columns; in 2013 came his first Michelin star and the chef in the same year he published the book Hooray Mozzarella, 100 gourmet recipes made with Mozzarella di Bufala, where there is also the famous recipe of Pizza Contrary.
We met during the 2015 edition of The Streets of Mozzarella where the chef does not present a new dish of mozzarella, but a new format to reach that soon will enter its menu: Pasta and Mozzarella Pummarola the Tzimtzum.
What is it about? The chef is explained in this interview.